Discussion Starter
•
#1
•
okay so im new to 350z tech, so ill give a quick background/ show off my progress before i explain my issue.
once upon a time (2 years ago, i bought a bone stock 03 touring z) did some cosmetic mods then at the age of 17 i decided to attempt a turbo build on a budget. just started ordering all the ebay parts (injectors, piping, etc.) and after a few months i had finished all the welding and bought a osiris uprev tuner and had it dyno tuned and i Successfully boosted my Z!
then right before my 18th birthday i slid off the road in the rain..
i was attatched to this car so i actually bought a flood Z chassis just to rebuild my z.. i know lol
but i did it. took hundreds and hundreds of hours. every single day after school i would work on this car.
i even had to switch it from a automatic to a manual (easier typed than done)
needed 90% of the body so i found a authentic veilside body kit on craigslist for $250 lol picked that up.
then at 18 i decided to take of of my dads old trailers and turn it in to a paint booth. i was going to attempt to paint my car. what did i have to lose?
then i was done.. i thought.. it is "blu cepheus" a lambo blue.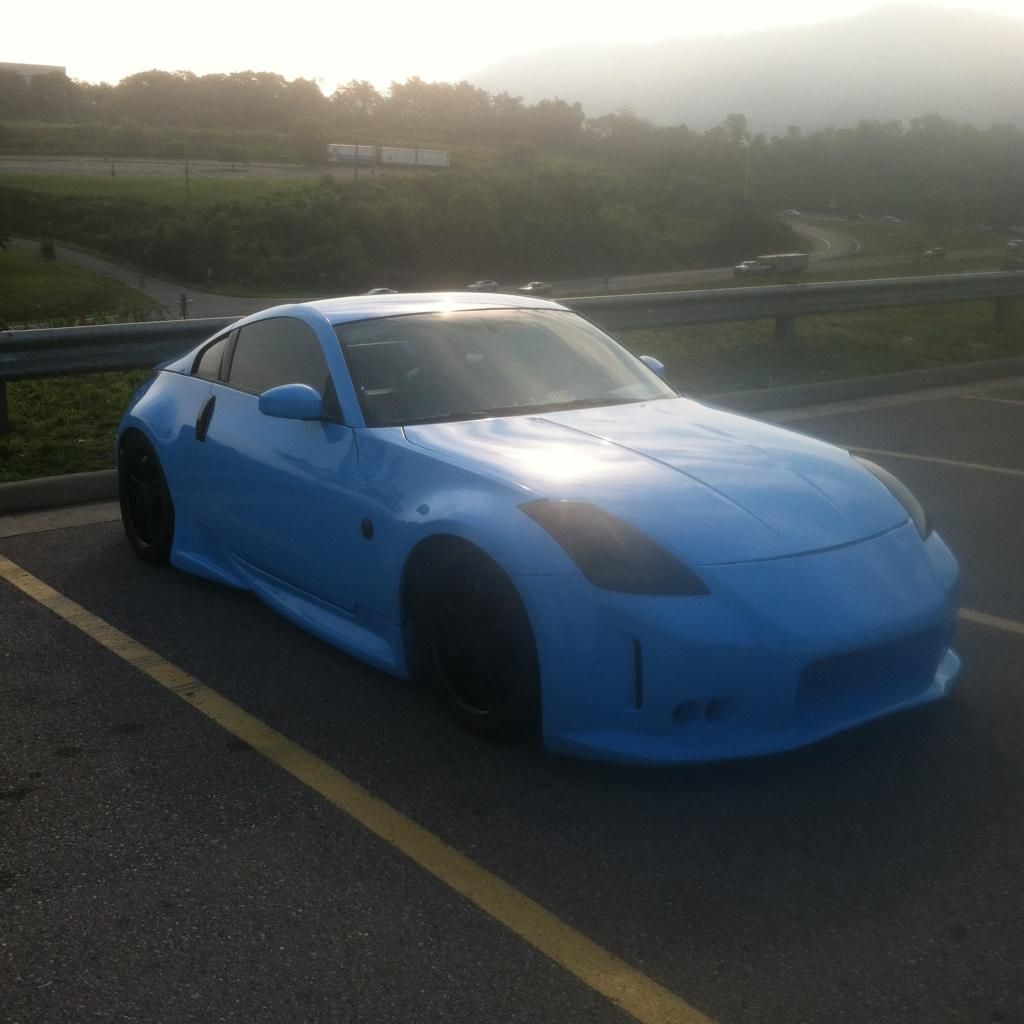 then i went crazy and installed 4 point harnesses and a roll cage. and lots and lots of other engine/ interior things in the past year.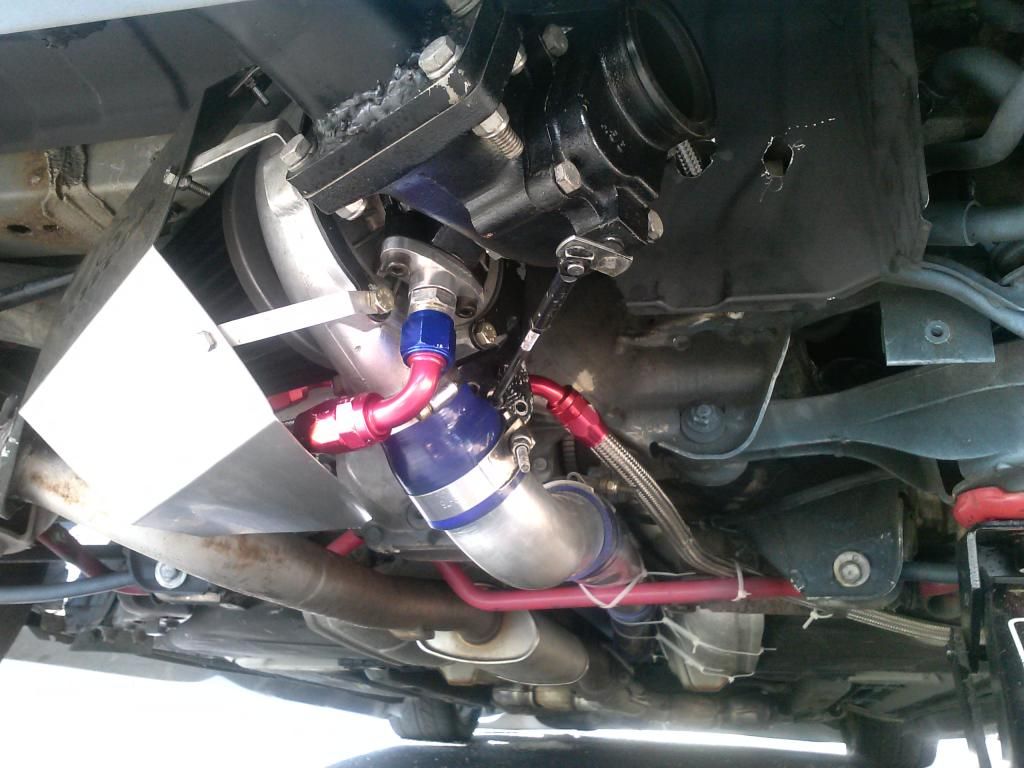 then a month ago i put the rear mount turbo back on.. i pretty much did the exact same thing as before (boost doctors oil pump, t3/t4 garrett, 9psi, 550cc injectors) but now its acting strange.. when i start building boost it begins to flood itself, literally.. the afr will drop from about 14.3 to 10 and its a huuuuuge loss of power and it shuts off. i thought it was just a boost leak after my maf and the unmetered air loss was causing it to run lean so i took the intake plenum off where i saw air was leaking and sealed it. still doing the same problem. it shouldnt be my tune since its the same exact setup as before on the same tune. i think it might be how i have my catch can and breather vented. i cant remember how i had it setup before.. how do you guys have a single turbo vq motor valves vented? and also ever since i put the turbo back on, when i build boost, the turbo begins to leak a little oil and burns off (smoke). so i took it off and put a genuine garrett rebuild kit on ot and it fixed it for a day and then boom the next day i was troubleshooting my afr problem and it starts leaking again. so i took it apart again.. and i replaced just the hot side seal (it was broken). so whats causing this?! i unplugged my drain line on the turbo and started the engine briefly and oil pours out the drain as it should. and my boost doctors pump is pumping it back to my oil pan spacer. (feed line coming from filter sandwich) so do i need a second oil pump to reduce oil pressure or what? i need to solve these turbo issues one by one.
as you can tell i am obsessed with my Z. i really hope somebody can give me some input, im only 18 and i know this car in and out but not too good at troubleshooting forced induction. thanks guys