Discussion Starter
•
#1
•
(...this is going to be a multi-part post, so bear with me until the end...)
So, I haven't changed anything on my car in 2 years except oil. Ya, hard to believe, I know. But an achilles injury has taken me out of my track season this year (which you have to understand is my life right now), and so I've started working on my car a bit to keep from going insane. Having owned my car for nearly 5 years now, it has accumulated lots of daily-use type of scars, and I took all this time I have off to repair some of them. Of course, if something is messed up, there's no reason to just replace it, so I took this opportunity to work on the vision I have had for my car for quite some time...
First, here are some of the problems going in: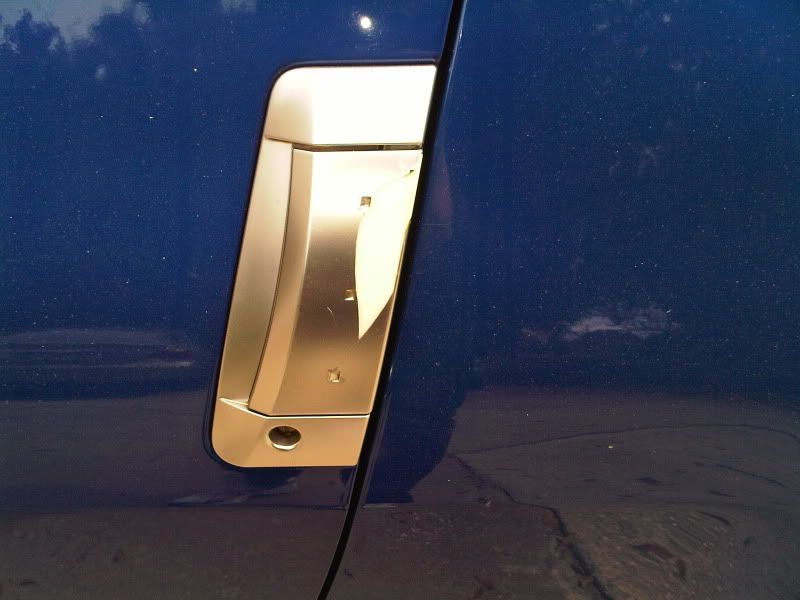 Door handle was bubbling, which is a TSB on my year... I already had the passenger replaced. I took my car to the dealer at 35,xxx miles, they wrote it up for warranty, never got a call back. When I asked, they said they had no record of it and my car was not covered anymore. Recently, someone tore the bubbling paint off, so it was looking like crap...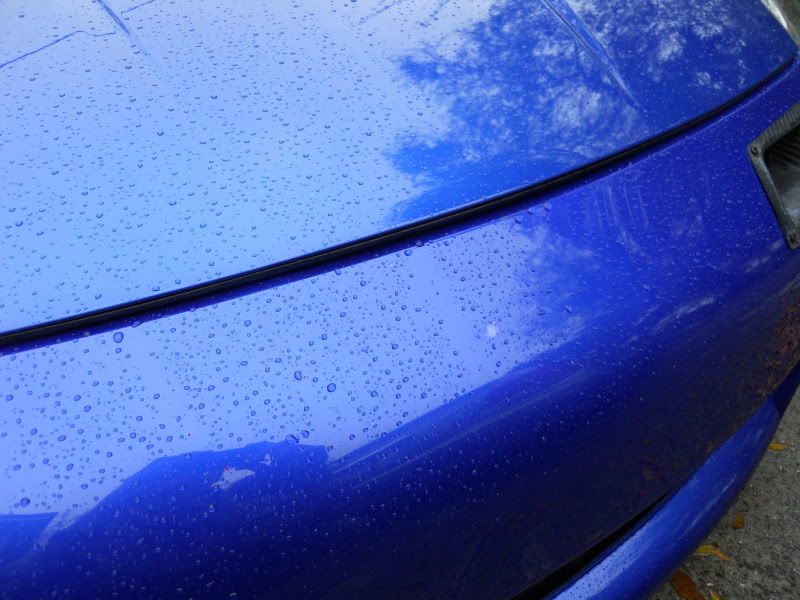 Someone backed into me in a parking lot or something I guess over a year ago... hood is a little dented and bumper was scratched beyond wet sanding (although I did make it look pretty good). While these problems weren't IMMEDIATELY noticeable, they bothered me enough...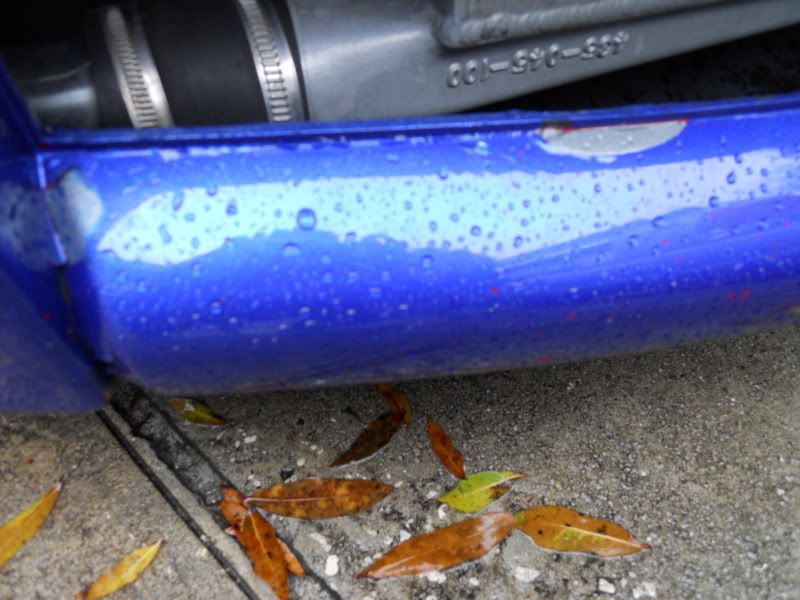 Bumper also had several years worth of paint chips from curbs and rock chips that you can't necessarily see in pics very well...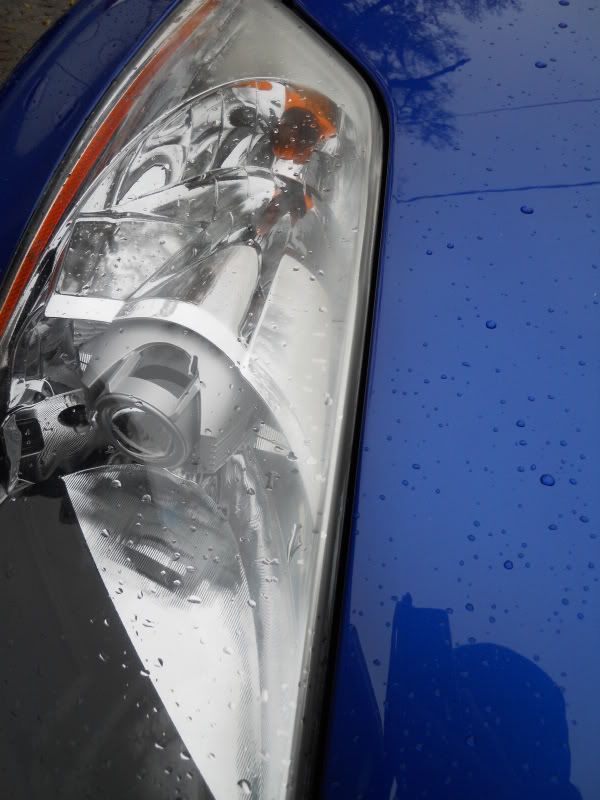 Headlights were getting hazy... 5 years of weather...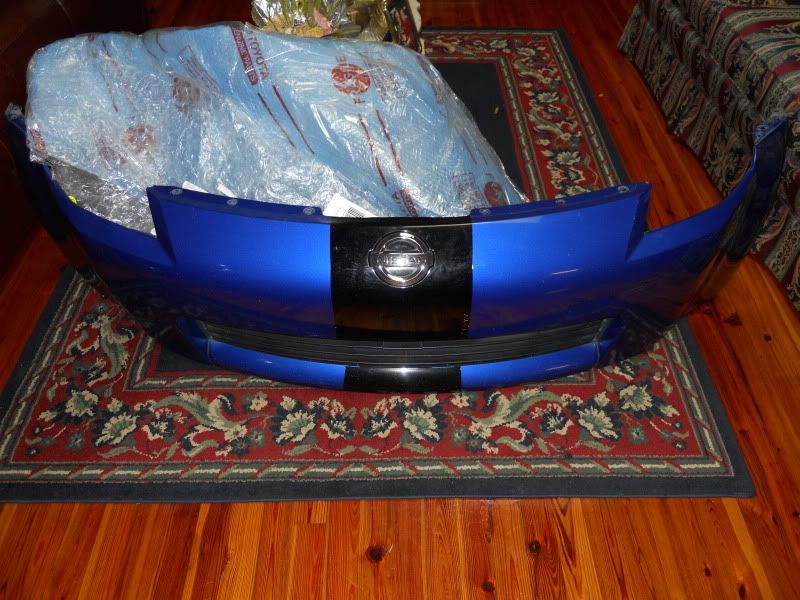 I had bought a new bumper to do some work on, but there was a dent in it that was not in the description and it was not coming out... so I grudgingly shipped it back...
Now, time to get to work...