Discussion Starter
•
#1
•
As you all know I've had nothing but drama while going F/I. Since April 2007 when I dropped the car off early to have the twins installed. Getting back in late November '07. Having to get a new passenger turbo, two actuators, and a new Utec last month, this dyno finally happened late Tuesday (7-2-08) at S & R Performance.


There is video, there are two pics. I'm too tired to upload the pics...nothing fancy, just my car tied down. The great thing is the dyno sheet. I am resizing it to fit the page.
Dyno results:

390 rwhp
365.8 torque
9.274 boost
5,600 rpm

DYNOmite test
after 5pm
Tuner= Brian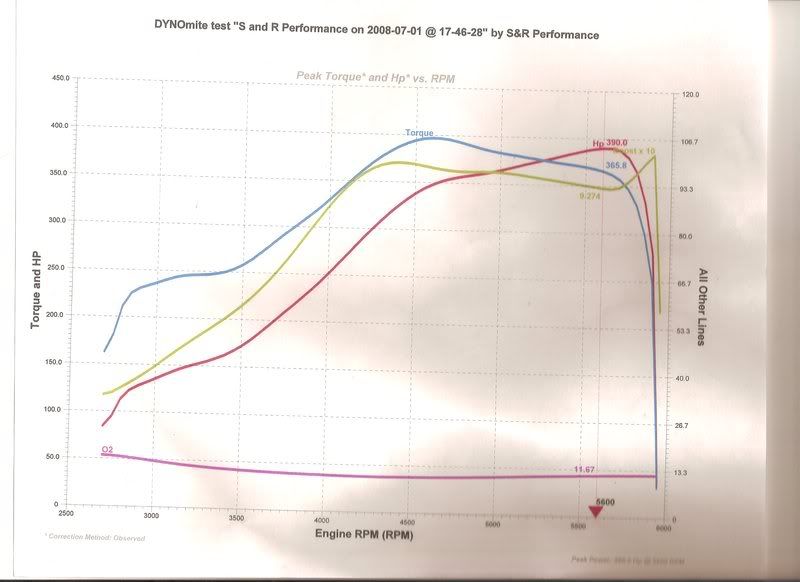 Big Thanks to Jay, Andrea, Danny, and Ed for waiting through the process for two days. Jay hung out with me both days waiting as the news of more things that needed repair came in from the garage Monday. Jay and Andrea took video. I'll get these up shortly...after the 4th holiday. I have to sleep now. I'm excited, but need to get up earlier than normal to pick up the Z at the shop then head home.


I'll update this again after I drive it home!!