Discussion Starter
•
#1
•
A recent news story detailed two Arizona police officers who saved a man who was working on his Honda when the scissor jack fell over: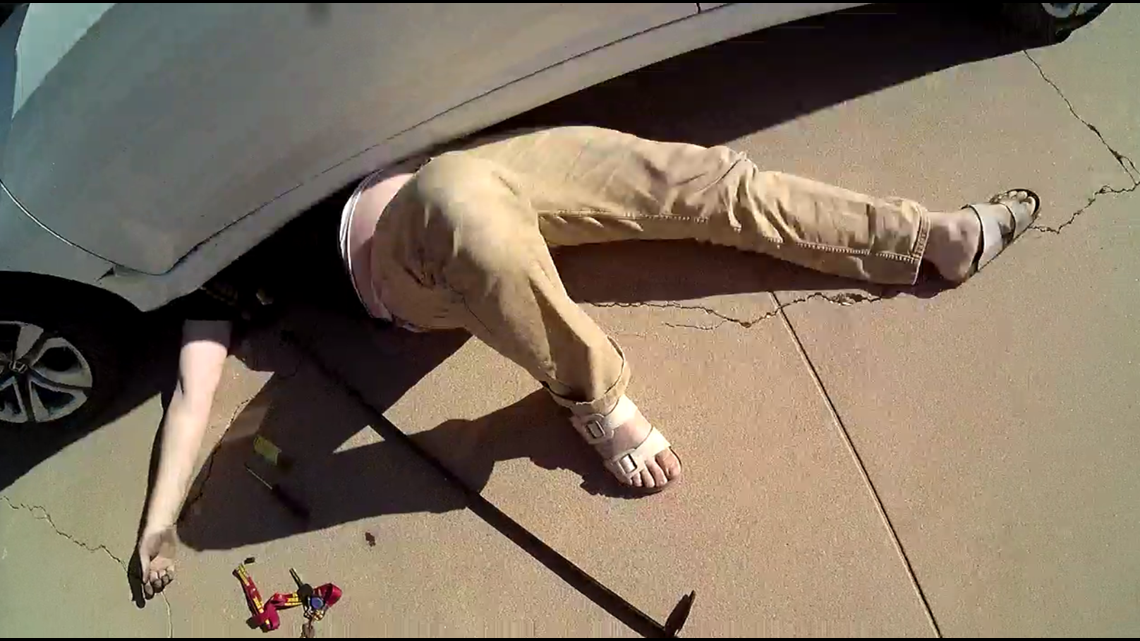 In the video, one officer can be seen lifting the front of the car just high enough for the other to pull the victim out.
www.12news.com
This human interest story missed the main point, however. Don't put any part of your body under the car with only a small jack between you and an agonizing death via asphyxiation. Use jack stands on a firm, even surface AFTER you lift your Z and BEFORE you get underneath to work on it. Listen to this video, and the victim admits to almost passing out before the officers lifted the car just enough to get him out from underneath. The low ground clearance of the Z makes it particularly dangerous to jam a mounted tire or other item underneath the car to help ensure any kind of safety. Use good jack stands!
Be careful when using those OEM scissor jacks when changing a tire and NEVER depend on them to hold a car up!