Discussion Starter
·
#1
·
While at ZDayZ in May I managed to win the TCS Memory Mod from KPTechnolgies (
www.KPTechnolgies.com
)
Mod is supposed to keep the TCS/VDC turned on after the car is turned off & re-started.
Mod consists of a chip box & three wires (Orange, Black & Yellow)
The item is to be positioned in the panel under the TCS panel.
Panel is easy to remove (as is most of the interior) by hand & a couple of screws.
Connections are as follows:
TCS Pin 1 (Blue/Green or Blue/Yellow)
TCS Pin 2 (Black) - Ground
Wiring harness above the brake pedal:
Black/Red
Connections are as follows
Orange to TCS Pin 1 Blue/Green
Black to TCS Pin 2 Black
Yellow to Brake Black/Red
basic connections look like:
&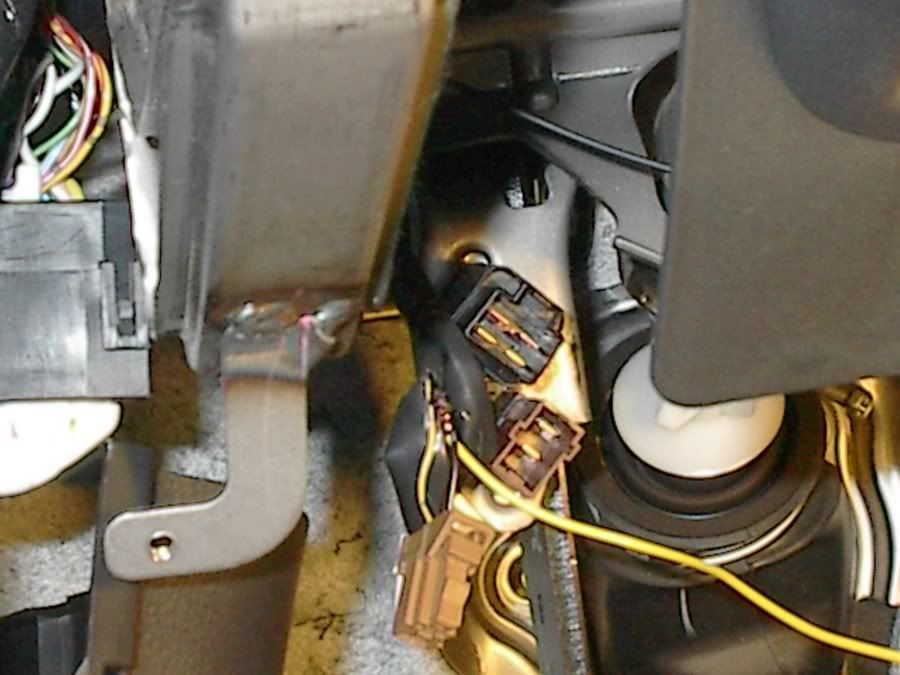 The best way to make a solid connection is to soder then as such: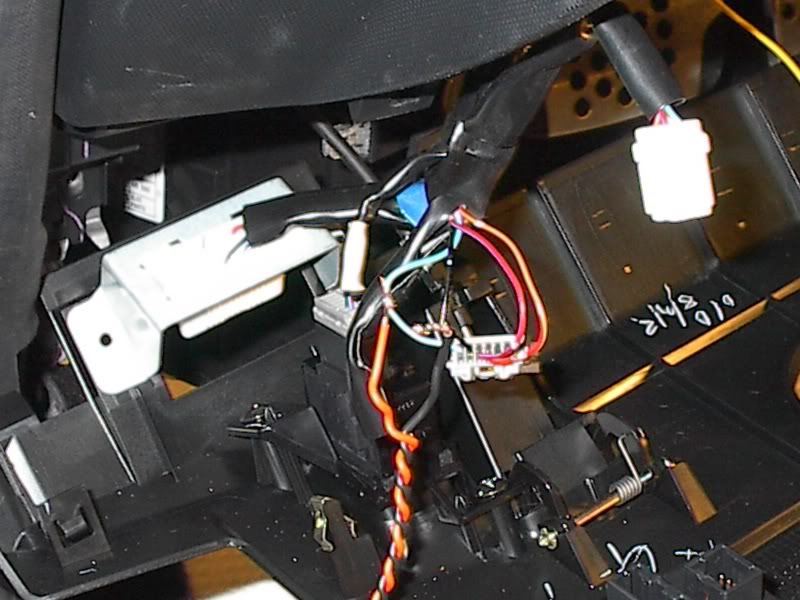 Electrical Tape is used to secure everything before putting everthing back together: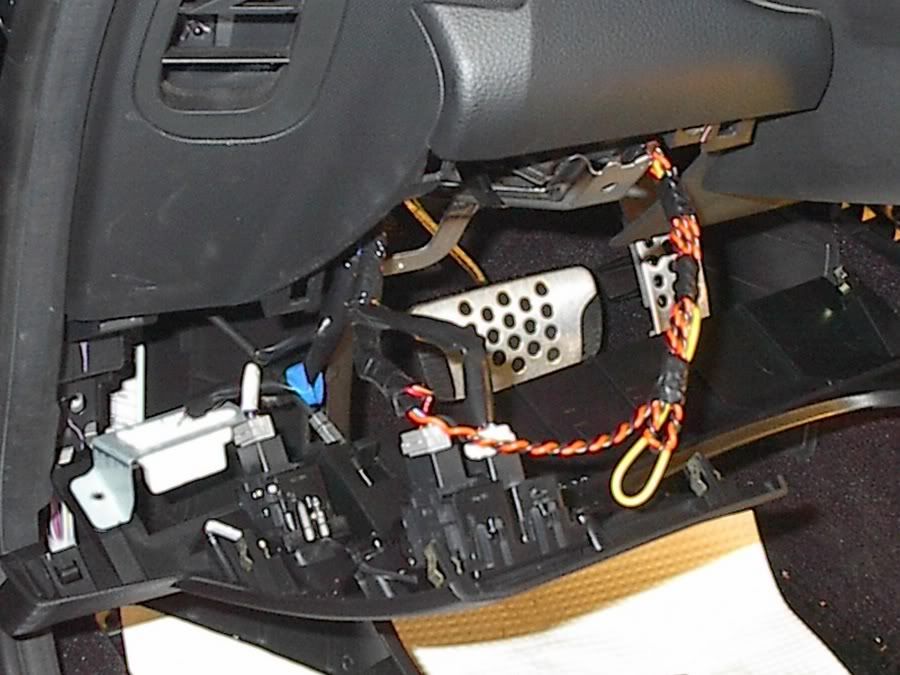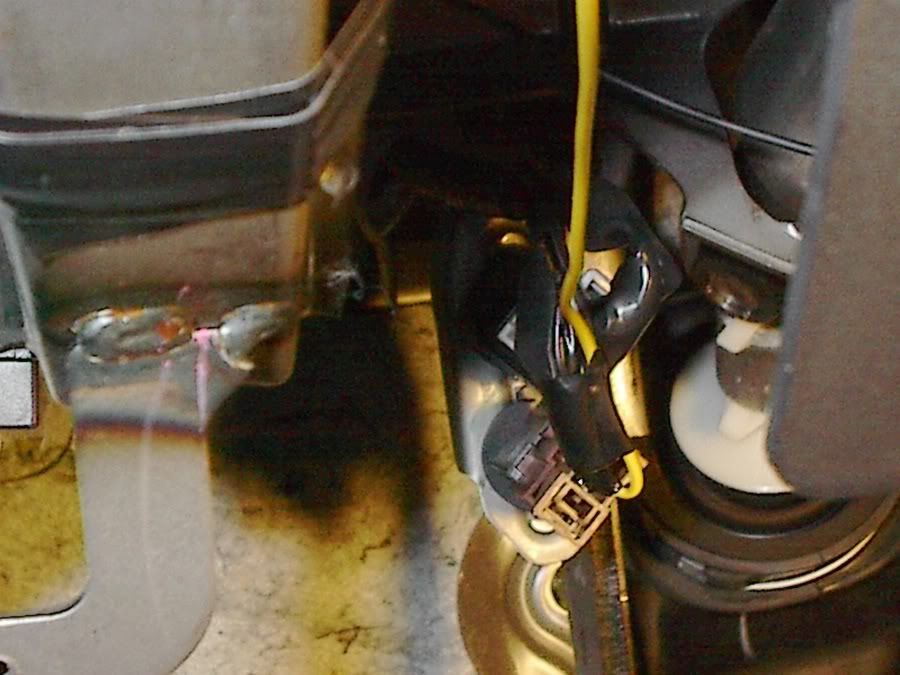 Chip box in place & taped down: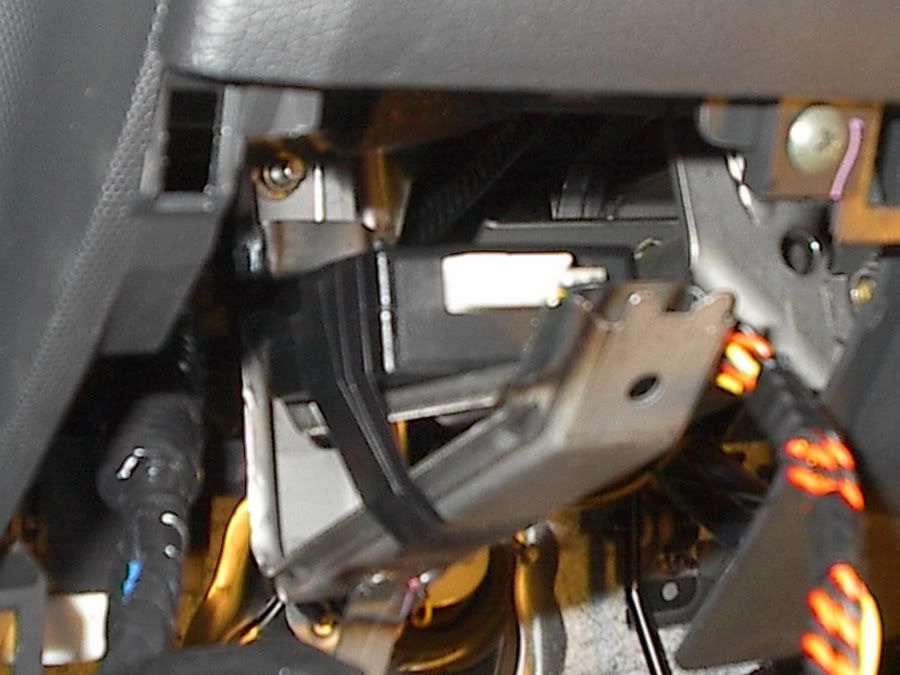 Hope that this helps for those that are thinking about doing this mod in the future.
Buff