This thread is primarily directed toward people with FI, and even more specifically for those with built motors and set ups with Garret turbos (APS, JWT, etc...)
I have been running my built APS set up for a couple years now with pretty much no problems, but I've been noticing some oil smoke lately at WOT. I did tons of research into what could be causing this, and decided high crank case pressure was probably the likely culprit. Apparently, the Garret turbos are very sensitive to oil pressure, crank case pressure, etc, so I set out the fix the problem.
My oil catch tank set up the "normal" way was catching a good bit of oil, but I had nothing set up to allow the crank case to vent. The stock PCV is a known problem with higher boost, so I figured that should probably go. After a ton of research and annoying PMs to people smarter than I, this is what I've come up with. It allows the crankcase to vent without restriction, and also maintains vacuum pressure at idle. This allows the rings to seat properly at idle, and also keeps a steady supply of fresh air moving through the crank case.
What you need:
-Catch tank
-About 6 feet of reinforced 3/8 vacuum hose (I ordered 8ft and had a little left over)
-Brake booster check valve with 3/8 barbed ends - this is the hardest part to find. I ordered a check valve off a Nissan Pathfinder from autopartswharehouse, but I believe all the Nissan check valves are pretty much the same. Finding one with 3/8 barbs is the trick, I could not find one locally.
-3/8 Tee
-Mini-breather to fit on PCV
-2 connections to join 5/8 hose with 3/8 hose (I couldn't find these at the auto parts store, so I went to home depot and made some)
How to do it:
1. Remove front strut bar and plastic engine cover
2. Remove hose connecting PCV valve and lower plenum (in stock configuration)
3. Remove PCV
4. Drill it out. Remove the spring and little floating plastic piece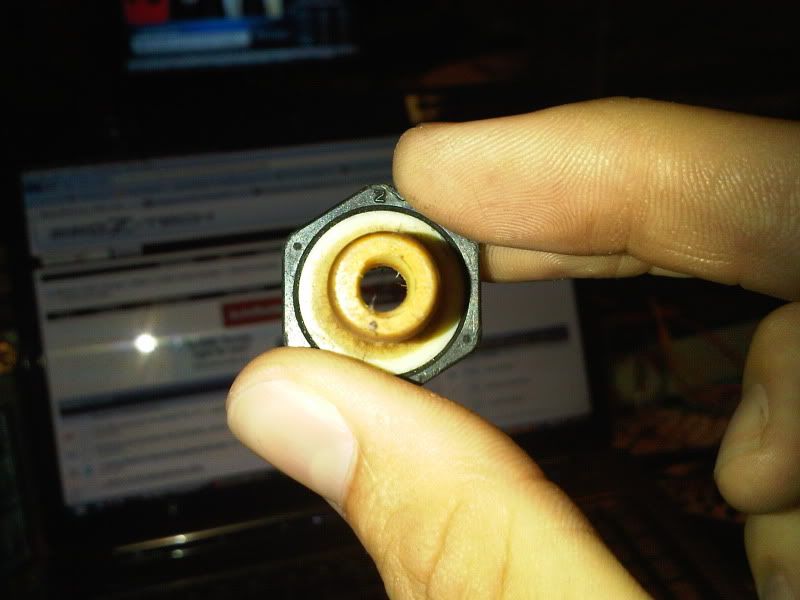 5. Replace now-drilled-out PCV into the valve cover and attach the breather to it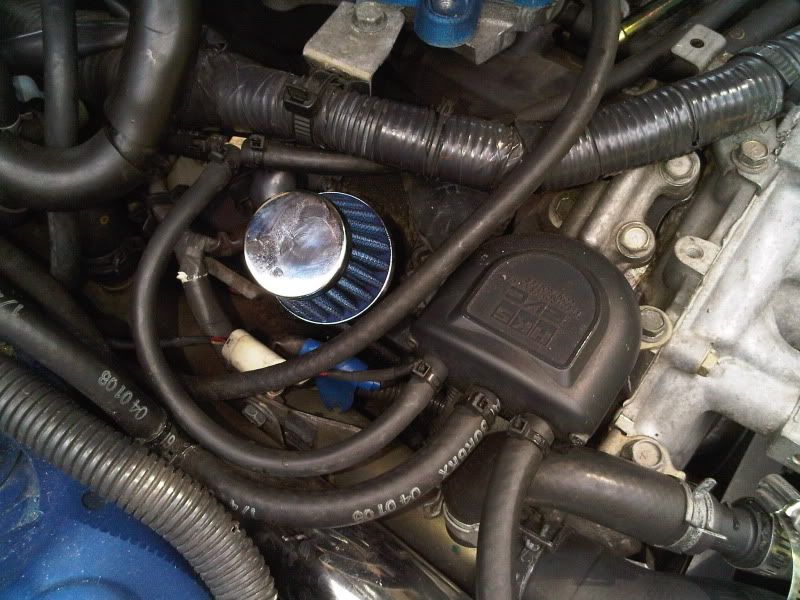 Now to the more complicated driver side.
6. Remove the charge pipe
7. LOCATE: There is a 5/8 heater hose that runs from the very back of the driver side valve cover straight to the driver side turbo intake (traced in red)
8. Find a nice place to cut it. I left about 6" of the original 5/8 hose running off the turbo intake because it was pre-bent, and made it very convenient to attach the new 3/8 vacuum hose.
9. Place your 5/8-3/8 connectors into both ends of the 5/8 hose you just cut.
10. Attach the 3/8 vacuum hose to the converter on the short hose coming off of the turbo intake. Run this new hose over to the lower plenum. Cut it your desired length and hose clamp it to the lower plenum inlet.
11. Attach 3/8 vacuum hose to the converter on the 5/8 hose running to driver side valve cover. Route this new vacuum hose straight to the catch tank and trim to desired length. At this point, all your new hoses are in place (we just have to add in a few goodies), so make sure they are trimmed just how you want them.
12. Replace charge pipe. Situate all new hoses how it suites your engine bay best.
13. Pick a spot on the vacuum line that is now running from the lower plenum to the driver turbo intake and cut it near the catch tank. Insert the Tee at this cut.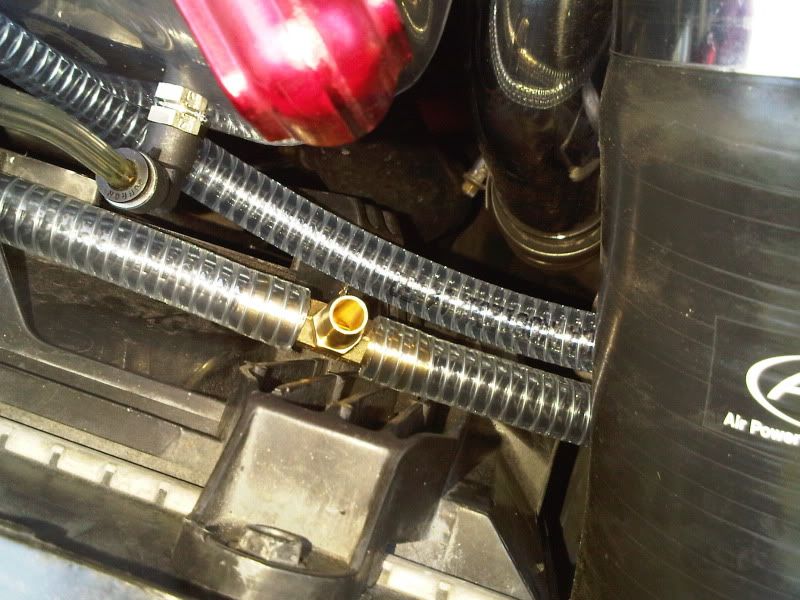 14. Run another 3/8 vacuum line from the Tee into the catch tank.
15. Pick a spot on the vacuum line running from the lower plenum (before the Tee) and cut it. Insert the check valve (this needs to be placed so that air can be drawn INTO the plenum, but NOT pushed back OUT into the catch tank).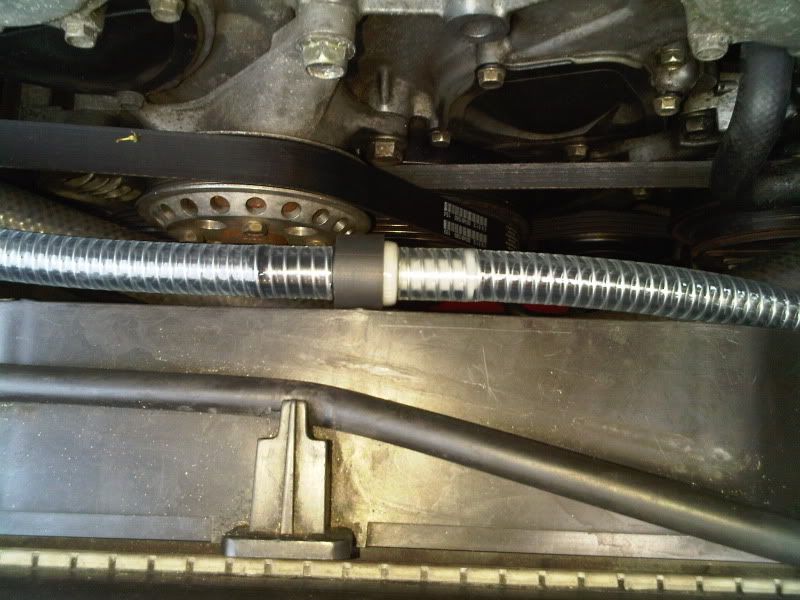 16. At this point, everything is functional. I hose clamped everything down, which was probably completely unnecessary, but just in case!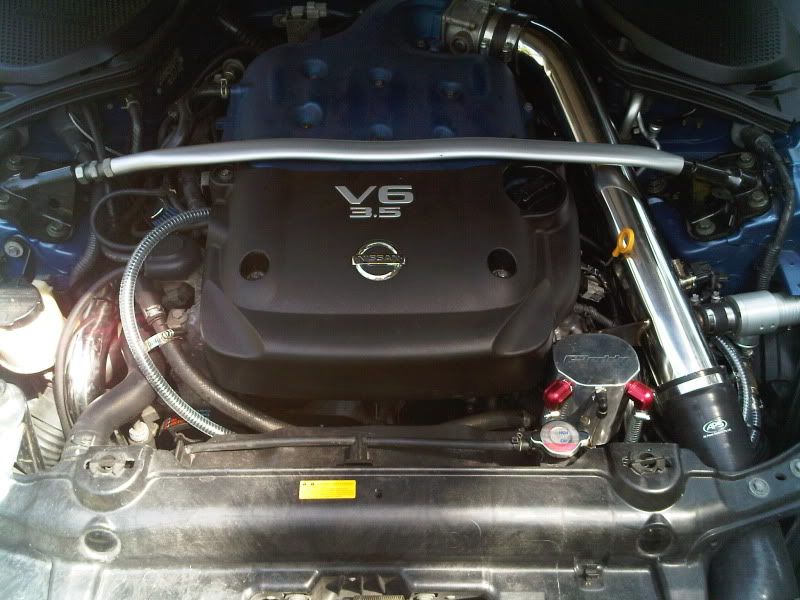 17. Bolt everything back up and go test out your new set up!
...for those of you who are still confused (if that's possible), I drew up a little sketch for you...
Hope this has simplified everything, I would encourage anyone running high boost to check out some type of crank case ventilation set up like this...
Good luck!!!
-Willy P-