Discussion Starter
•
#1
•
Rays Engineering brings to you their line of high quality lug nuts, constructed of Duraluminum. Each lug nut weighs only 0.8 oz. for ultra lightweight performance!
For added security, the 20 piece set comes with 4 locking nuts. Locking nuts require the included key for removal.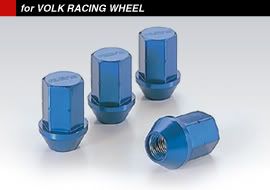 Price:
$184
Minimum people required for Group Buy:
10
Group buy ends on 05th October 2007.

Interstate Shipment cost:
$20 or pick up Sydney
Payment
Please PM or email us on
[email protected]
and we'll send you Paypal link for the first 50% deposit. Final 50% deposit link will be sent to you once shipment arrives in Sydney. A notification mail will be sent to you then.