Discussion Starter
·
#1
·
well here it is... i hate the thought of even selling it... 2003 350Z Touring with 26,200 miles. pikes peak white, tan leather, and tan dash. *forgot to mention it is a 6 speed manual* only option this car does not have is the nav system... the reason i am listing the car for sale is because of working only part time and college i just can't afford it anymore... so part time pay, school, and my band playing over 10 times a month i just am not in a great situation financially, but she's getting paid for no problem... with that said alot of people may jump to think the car gets beat on. that is not the case at all with this car! i love this car more than anything. if you knew me personally you'd understand how much cars mean to me so i don't buy them to beat the crap out of them, i buy them to enjoy them for what they are even though i have had some fully built cars... i have a full stainless exhaust for the car that has never been on it... i'm kind of like well i bought it, i want it on, but the only reason i want it on there is just for a more agressive sound. power is not the concern at all here with this car being i have an Integra GS-R turbo... enough ranting... here is a picture or 2, i am going to take new pictures of it.. these were when i had just bought it...
[url='http://img.photobucket.com/albums/v109/vdubCorrado/firstdaypassengerfront.jpg']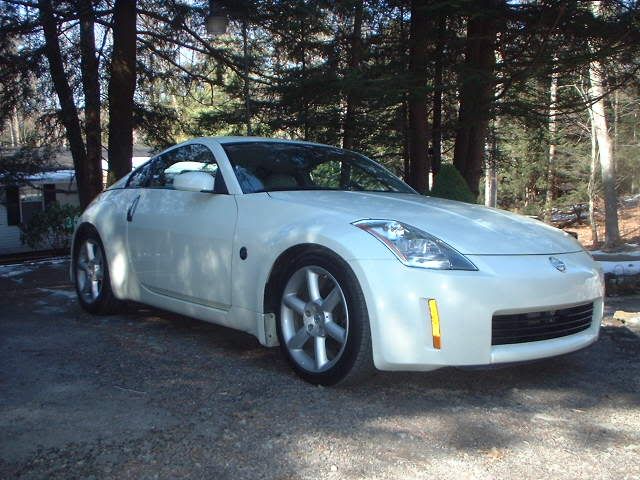 [/url]
[url='http://img.photobucket.com/albums/v109/vdubCorrado/firstdayfront.jpg']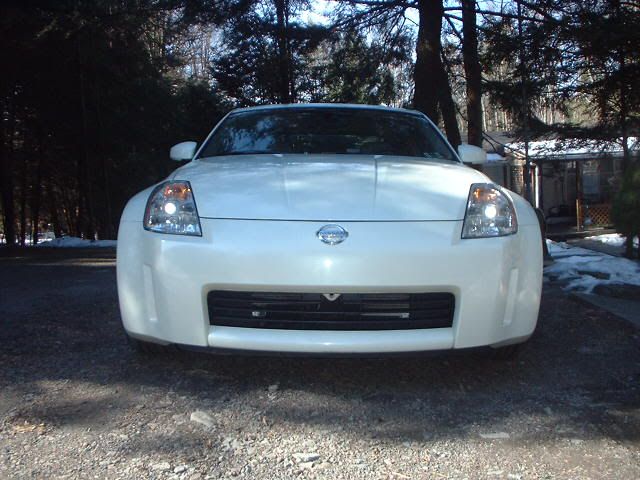 [/url]
yeh i'll take new pictures of it friday and post them up... sorry about the bad pictures until then...
here are the PIT headers and exhaust... also included but not shown is a 3" Y pipe for have pretty much a full exhaust...
[url='http://img.photobucket.com/albums/v476/JustinG60/allexhaustpartsonfloor.jpg']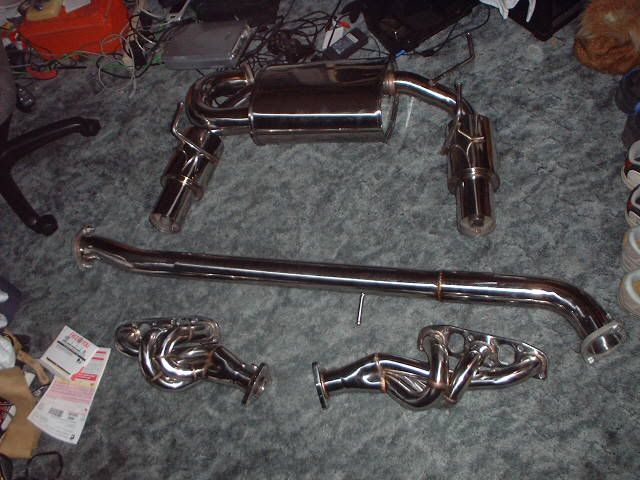 [/url]
and the part people care about... price... $23,500 but like anywhere, money talks... (believe me i'd kill a man to pay off this car if i could to keep it haha) oh and located in north east pennsylvania