Discussion Starter
·
#1
·
Got this email today...
Being debuted at the major shows this year. Still waiting on some specs, it came through a friend of mine's shop. Look like everything was converted to drive-by-wire though.
Drive-by-wire, is instead of mechanical, it uses a wire to control something. It's electronic, everything is processed by the ECU before it will do anything. We have throttle-by-wire on the Z.
You steer with the joystick. I haven't gotten an email back from him yet, so i'm not sure what setup they chose to drive it. They could have went with pedals and a paddle shifter.
I'm glad it looks so clean on the outside though. It looks awesome! (the wheels aren't great though)
screen.width*0.7) {this.resized=true; this.width=screen.width*0.7; this.alt='Click here to open new window';}" onmouseover="if(this.resized) this.style.cursor='hand';" onclick="if(this.resized) {window.open('http://i2.photobucket.com/albums/y45/MY350Z_members/custom350z.jpg');}" />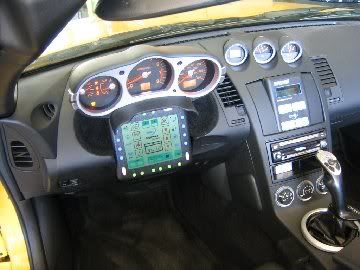 screen.width*0.7) {this.resized=true; this.width=screen.width*0.7; this.alt='Click here to open new window';}" onmouseover="if(this.resized) this.style.cursor='hand';" onclick="if(this.resized) {window.open('http://i2.photobucket.com/albums/y45/MY350Z_members/custom350z1.jpg');}" />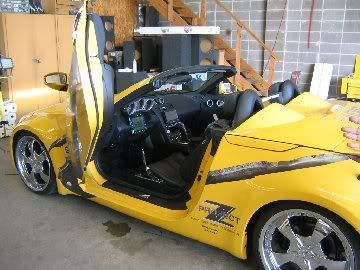 screen.width*0.7) {this.resized=true; this.width=screen.width*0.7; this.alt='Click here to open new window';}" onmouseover="if(this.resized) this.style.cursor='hand';" onclick="if(this.resized) {window.open('http://i2.photobucket.com/albums/y45/MY350Z_members/custom350z2.jpg');}" />