Discussion Starter
·
#1
·
I bought an )% 350Z convertible back in Sept 2014. After replacing the heavy 20" aftermarket rims with nice 35th Aniv rims, I found some original Nismo 350z seats for sale. I liked the red and black cloth and the better support. While I was chatting with the seller, I noticed his front bumper was missing from his 08 Nismo 350Z
#1217
. I asked where it was and he said it was in his living room. After some money changed hands, the bumper (and Nismo seats) were in my car being transported home.
When I got home, I thought it would be nice to make the only Nismo 350z convertible using OEM parts. I found a guy selling an OEM rear Nismo bumper. More cash changed hands and I had that too. There was no mesh on the rear bumper. The dealer wanted $600 FOR JUST THE MESH. Yes thats correct. Look it up. I bought mesh from Lowes for $5 and it worked great.
The Nismo 350z rear spoiler is a rather tall piece. Although it looks great on the hardtop car, it would look out of place on the convertible. I saw a picture of a convertible with a Nismo V1 rear spoiler. Its lower but still aggressive looking. I found a replica spoiler owned by a guy that I knew from my Maxima forum and I acquired it.
I also purchased an original Nismo 350z steering wheel, the front bumper plate needed to attach the bumper to the original undertray and muffler from the seller of the seats and front bumper.
I removed the front badge from the front bumper and filled the space with flexible filler and block sanded it. The rear bumper got the mesh. I also filled in any nicks. I like my 35th Aniv rims, but to complete the Nismo look I would need the gunmetal Nismo rims that came on the 07-08 Nismo 350z. They were very expensive and fairly heavy (29 lbs). I decided to buy some 350z Track edition rims and paint them gunmetal and apply the Nismo decals to replicate the Nismo rims. The Track rims weighed a scant 18 lbs.and is what should have come on the Nismo 350z.
The Nismo Z had Brembo brakes. These are also expensive and have large heavy rotors. In 06, Nissan installed larger calipers and rotors on the standard Z. These brakes are a great upgrade from the 05 standard brakes and are very cheap ($250 vs $1200+). I got a complete 06 brake set up and painted them gold with red NISSAN lettering.
Here are pics of my car:
The car when I brought it home: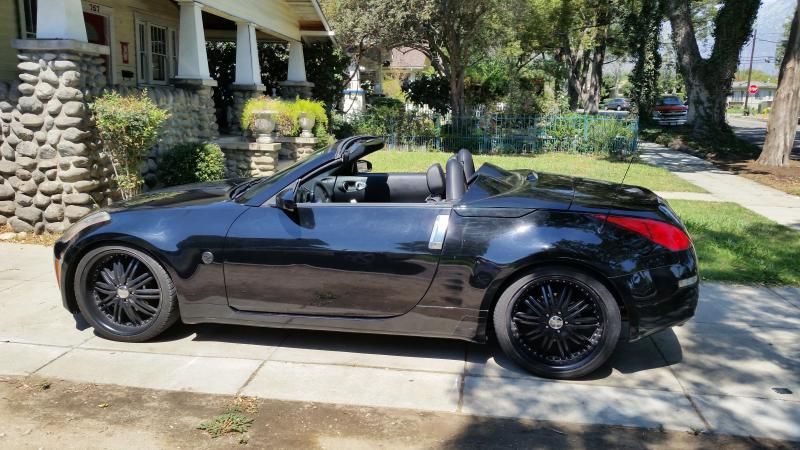 With 35th Anniversary rims: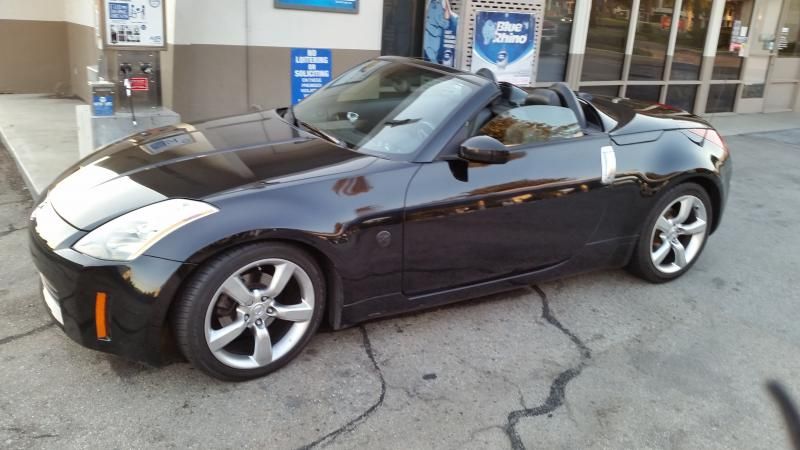 With the Nismo seats:
Bumpers being prepped: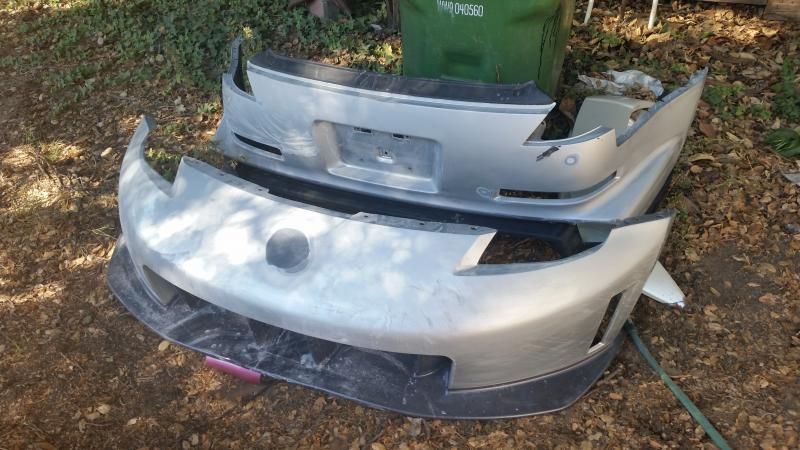 Rear spoiler mounted:
Rear bumper with Lowes mesh: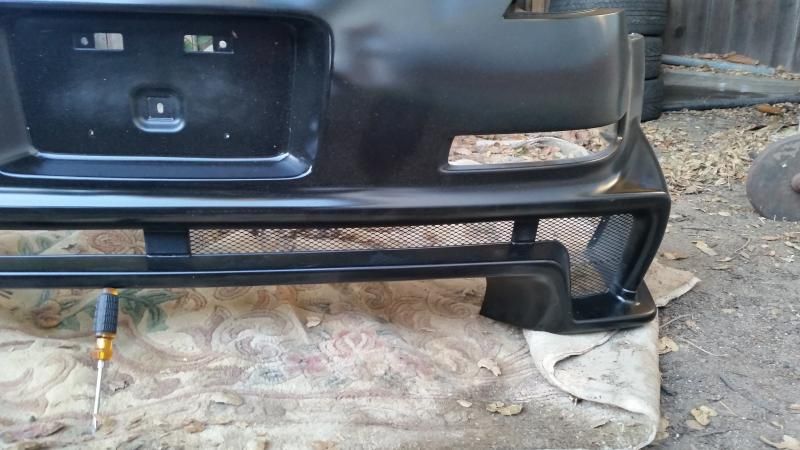 Installing seat heaters from original leather seats into the Nismo seats: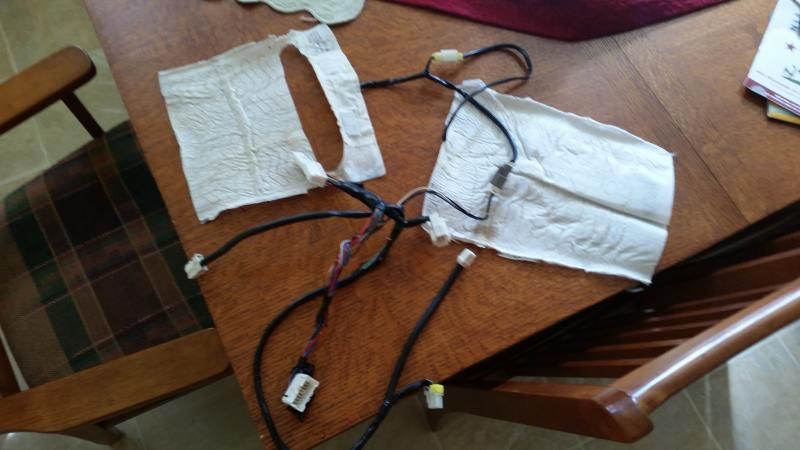 Rear shot with Nismo bumpers installed: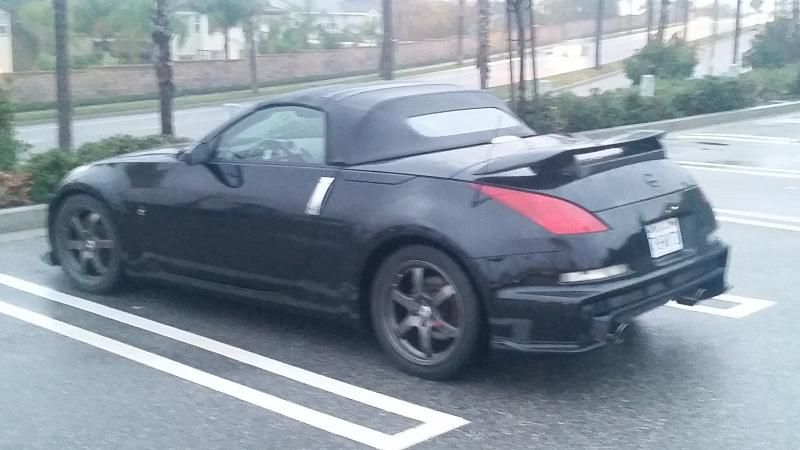 Another pic with Nismo bumpers: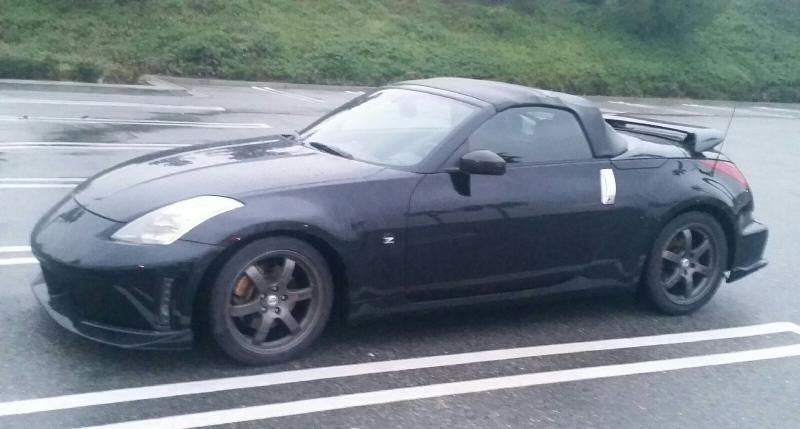 I also installed LEDs in place of the amber reflectors in the front bumpers. I am looking for OEM Nismo side skirts but they are difficult to find.
Let me know what you all think so far. :grin: