Base Member
Join Date: Feb 2006
Posts: 8
Mentioned: 0 Post(s)
Tagged: 0 Thread(s)
Quoted: 0 Post(s)
(Thread Starter)
Guys back in Apr, i received my bodykit from Rushkits.com, when the kit came in it had a crack in it. I refused it and returned it to Rush Kits.Fast forward to August they sent me another one when i got it, the box was badly beaten, and when i looked inside the pieces of the kit had dep scratches like they were dragged on the ground, also their were paint splatters on it, and some small cracks. I took pictures and sent them to "Naris Chamroonrat"
[email protected]
, and he said these deep scratches were "excess fiberglass is shaved off from the bumper by the manufacture." He said he refuses to send me another kit, and want to charge me a 25% restocking fee and for shipping. Ive made a complaint to the Southland California BBB, what else should I do to keep from being ripped off?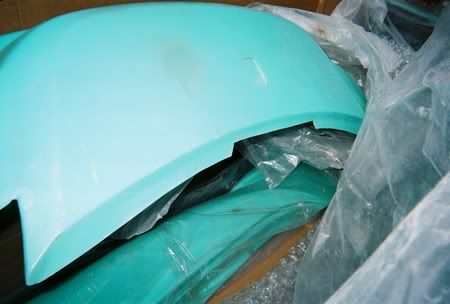 Rushkits.com is as follows:
DBA: Rush Kits
Address: 1146 North Central Avenue
Glendale, CA 91202 » Other
Primary Phone: (877) 767-8670 » Other
Primary Fax: (317) 947-2704 » Other
Primary Contact: Naris Chamroonrat,Sales Executive
E-mail Address:
[email protected]
Website:
http://www.rushkits.com
Company ID: 100005434
Business Start Date: 10/1/2003
BBB Created Record on: 3/2/2005
Nature of Business:
This company's nature of business is the distribution of custom automobile parts.
Enthusiast Member
That sucks man, I know how u feel, with my last car (03 eclipse Gt) I bought a bomex kit, I got t from
www.bodykits.com
first they sent me the kit for the wrong car, it was for the 2nd gen eclispe, I had 3rd gen eclipse, then the quality was horrible, and looked much like urs, except it was gray, and they said that is how they come out, and u have to use bondo to clean up the body and just paint over it!!
Anyway, sorry dude, but nice choice, that is the kit I have been wanting to buy, the Veilside Version 3, I also like the Veilside mirrors, but not the spoiler, I want the Nismo N1 spoiler, somthing about it just jumps out at me, but nice choice though, would look great, if u get it fixed or put on, send me pics, I would love to see it....peace...
The only real question is regular or wide body???
Junior Member
Join Date: Jul 2010
Posts: 1
Mentioned: 0 Post(s)
Tagged: 0 Thread(s)
Quoted: 0 Post(s)
I Also had a problem with Rush Kits
---
Back in 2008, I bought a front lip bumper from this company at e-Bay.com. the delivery went very quickly but unfortunately it was the wrong part. so, after e-mailing back and forth, we made the arrangements for the return, that was March of 2009. I agreed with the company to do a positive feed back as they asked me, before I return the merchandise. The agreement was that I have the value credit back in my credit card. I sent the bumper and they received and I never got my money back. What they did was give me verbal credit store, but that was never discussed. So I tried a couple times to get in touch with them, but my e-mails were never replied. So with that I lost almost U$ 500.00. So here my advice: NEVER buy anything from this company, because if you have any problem is sure that you will be mistreat and lose your time and money
Base Member
Join Date: Jun 2010
Posts: 10
Mentioned: 0 Post(s)
Tagged: 0 Thread(s)
Quoted: 0 Post(s)
That sucks....Its way better if you bought it picked up
---
Call me MAC.,.
Posting Rules

You may not post new threads

You may not post replies

You may not post attachments

You may not edit your posts

---

HTML code is Off

---